Suitable for children and adults to prevent and correct specific problems with the feet which have an effect on the balance of the whole body.
Foot Speciality and Orthotics

---
Our feet are often ignored, but they can have such a profound effect on our posture, balance, gait and wellbeing. As with the rest of the body, our specialist therapists are highly trained in foot biomechanics, articulation and foot exercises.
Orthotics

---
A very effective approach to correcting poor foot biomechanics is prescribing bespoke Custom made Orthotics (insoles for your shoes) to prevent and correct specific problems with the feet which have an effect on the balance of the whole body.
Whether to prevent sports injuries, painful conditions of the feet or simply bunions or collapsed arches Orthotics provide a dramatic and instant improvement.
In specific cases, an individual cast of the feet can be taken/statistics and information relating to the movement of each foot, from these a personalized pair of Orthotics are tailor made for you in . These are interchangeable between shoes.
Our team have specialist knowledge of the body from head to toe, enabling us to administer corrective techniques on the body and feet, guaranteeing the effectiveness of our top class products from RightStride/D30 and Vasyli.
D3O® Orthotics

---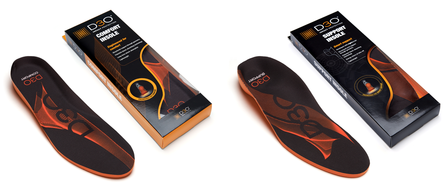 D3O® is an intelligent globally unique technology that is based on the innovation of capturing the benefits of non-Newtonian shear thickening material in polymers.
These polymers can be engineered for real world impact protection solutions by D3O® and have been designed and refined for use in orthotics by right stride Orthotics®.
This material offers unparalleled impact protection when compared to other foams, open cell materials and EVA.
---
Principles
The rightstride® RS bespoke orthotics are made from a co-polymer carbon which is ultra durable, offering a blend of functional control and dynamic flexibility resulting in a shell flex's under loading while remaining semi rigid under normal load. A solution to the most demanding fashion shoe is here in our fashion fit orthotic.
rightstride® prides it self in it's a huge range of different devices from the classic to the summer and winter sports activities.
Each of the orthotics has different properties related directly to the sport for which they have been designed. This allows you to prescribe, with confidence that you are getting a great carbon fibre device.
Assessing sports peoples' dynamic foot movements in and out of their chosen footwear gives you and your patient further confidence in these devices.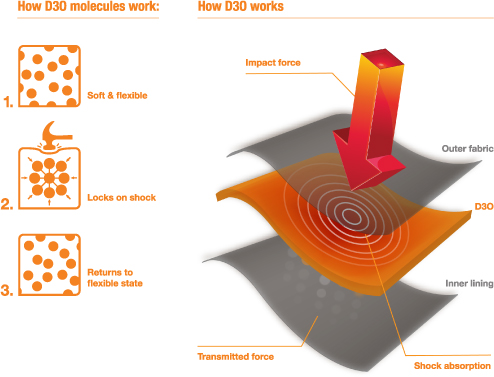 General Foot malfunction
Can result in chronic and acute pain, such as:
---
Fore-Foot:
Flat feet (Low arch)
Cavus feet (High arch)
Calluses
Bunions
metatarsal pain
neuromas
Rear-Foot:
Heel pain/spurs
Growing pains
Achilles tendonitis
Plantar fasciitis.