Osteopathy is the most popular form of complementary medicine.
Osteopathy

---
Osteopathy is the most popular form of complementary medicine and is recognized as part of mainstream healthcare, enjoying a close working relationship with the medical profession. Registered Osteopaths have an extensive four-year training, including Anatomy Physiology Medicine and Pathology of the human body. They also have a minimum of 2,000 hours of clinical training in diagnosis and the treatment of patients. Osteopathy is an established, recognised system of diagnosis and treatment that lays its main emphasis on the structural integrity of the body. It is distinctive in the fact that it recognises much of the pain and disability we suffer stems from abnormalities in the function of the body structure as well as damage caused by disease. Osteopathy uses many of the diagnostic procedures involved in conventional medical assessment and diagnosis. Its main strength, however, lies in the unique way the patient is assessed from a mechanical, functional and postural standpoint taking into account all aspects of the individuals life.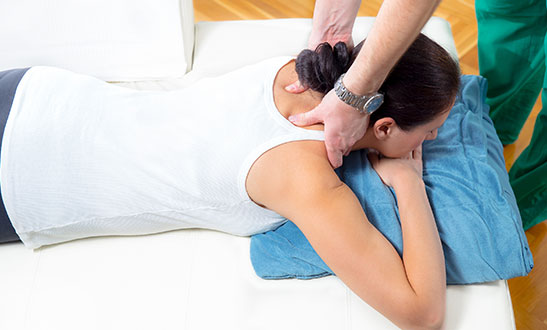 ---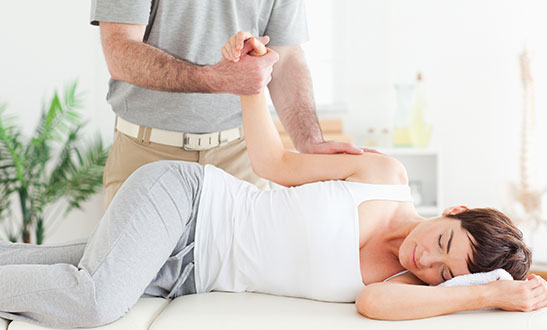 Osteopathy is a natural form of treatment using only the hands to alleviate the body of mainly musculo-skeletal aches and pains. The use of soft tissue and manipulation techniques administered to the muscles, tendons, ligaments and joints of the body aim to achieve a balance of tension, mobility and symmetry in the body, even aiding improved blood flow and lymphatic drainage, promoting natural healing without the use of drugs.
Osteopathy can treat a surprising range of problems and can be useful for all ages from babies to the elderly and even during pregnancy. Osteopathy successfully treats headaches, sinusitis, neck ache, 'frozen' or stiff shoulders, 'tennis elbow' and arm pain, back pain, disc problems, aches and pains in pregnancy, hip, thigh and knee problems, calf and shin problems, tinitus, jaw problems, whiplash injuries, asthma, breathing problems, digestive problems, wrist pain, pelvic pain, arthritic pain and stiffness, foot problems. Also glue ear, colic and behavioural problems in children and babies.
---
Treatment

---
A case history will be taken to glean as much information as possible regarding your problem and previous relevant history. Details of your case, examination and treatment will be explained fully and clearly to you, as well as giving advice on exercises, rest, hot & cold packing and other beneficial information which will help assist your recovery. Osteopathic treatment itself involves a series of movements to correct structural abnormalities, this includes massage to relax stiff muscles, stretching to help joint mobility, and manipulation and high-velocity thrust techniques that can restore easy movement to the body. Using these techniques, I will endeavor to remove the abnormalities and thus re-establish the normal functioning of the body's activities. You may well feel or hear a click with some of the techniques, this will not hurt, in fact this is a good sign. Following treatment it is usual to feel a degree of soreness, this is normal and signifies the body's natural reaction to the treatment, this should only last for a short time. If concerned then please ring for further advice. Depending on the nature and duration of your problem, you may need several sessions of therapy. Some conditions can be dealt with in just a few sessions, other more complex cases will take longer. Each case is unique and will be addressed on its individual merit.